Ingredients

Rajgira Flour, Sesame Seeds, Sanwa (Barnyard Millet), Cold Pressed Sesame oil, Carom seeds (Ajwain) & Pink salt.
Allergens - Manufactured in a facility that processes Peanuts & Sesame.
Nutritional Information

Each Pack of 45g = 2 servings

4 Packs inside = 8 servings total (180gms)

Nutrition Facts
Approx Values
Per 100g
Per Serving
22 g
Energy (kcal)
442 kcal
99.5 kcal
Total Fat
14.8 g
3.3 g
– Saturated fat
3.4 g
0.8 g
– MUFA+PUFA
11.4 g
2.6 g
– Trans fat
0 g
0 g
Carbohydrates
64.6 g
14.5 g
– Sugars
2.9 g
0.7 g
– Added Sugars
0 g
0 g
Dietary Fibre
8.1 g
1.8 g
Protein
13 g
2.9 g
Sodium
672 mg
151.2 mg
Shelf Life

The crackers stay crunchy and fresh for upto 90 days from date of manufacturing in the pack. Once a pack opened store in an air tight container in a cool dry place.

We bake fresh crackers and ship them to you as quick as possible to make sure you can enjoy them for longer.
Inside each Box

Box weight: 180g
Servings per box: 8
4 packs inside with 2 servings per pack
The packaging is designed to maintain freshness and promote portion control
Nutritionists recommend a single serving size of 3-4 crackers for a snack (approx. 100Kcal)
Clean label Indian snacks💪
Why our crackers so nice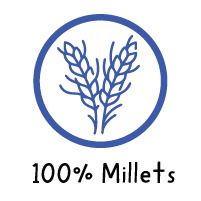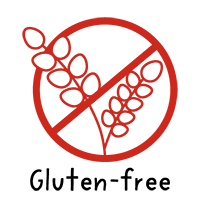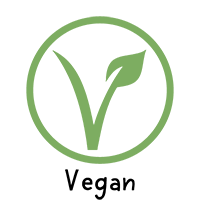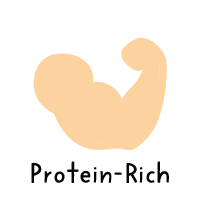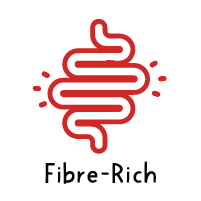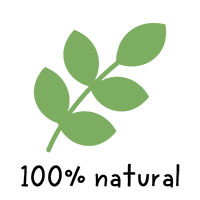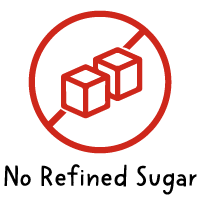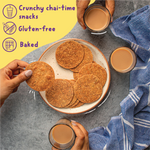 Healthy versions of your favorite Indian snacks are here. Mathri Crackers made with protein-rich, gluten-free flour will allow you to snack guilt free while bringing you nostalgia - pair this treat with a cup of chai and you'll be a happy camper!
Baked with all natural ingredients, these crackers are crispy and delicious, you'll love their distinct aroma and taste, something that will make your evening tea time more interesting.
BUY ANY 4 PACKS GET 10% OFF
BUY ANY 6 PACKS GET 15% OFF
Use coupon code available at checkout 🛒🤩
*Not applicable on TRY-ALL PACK.